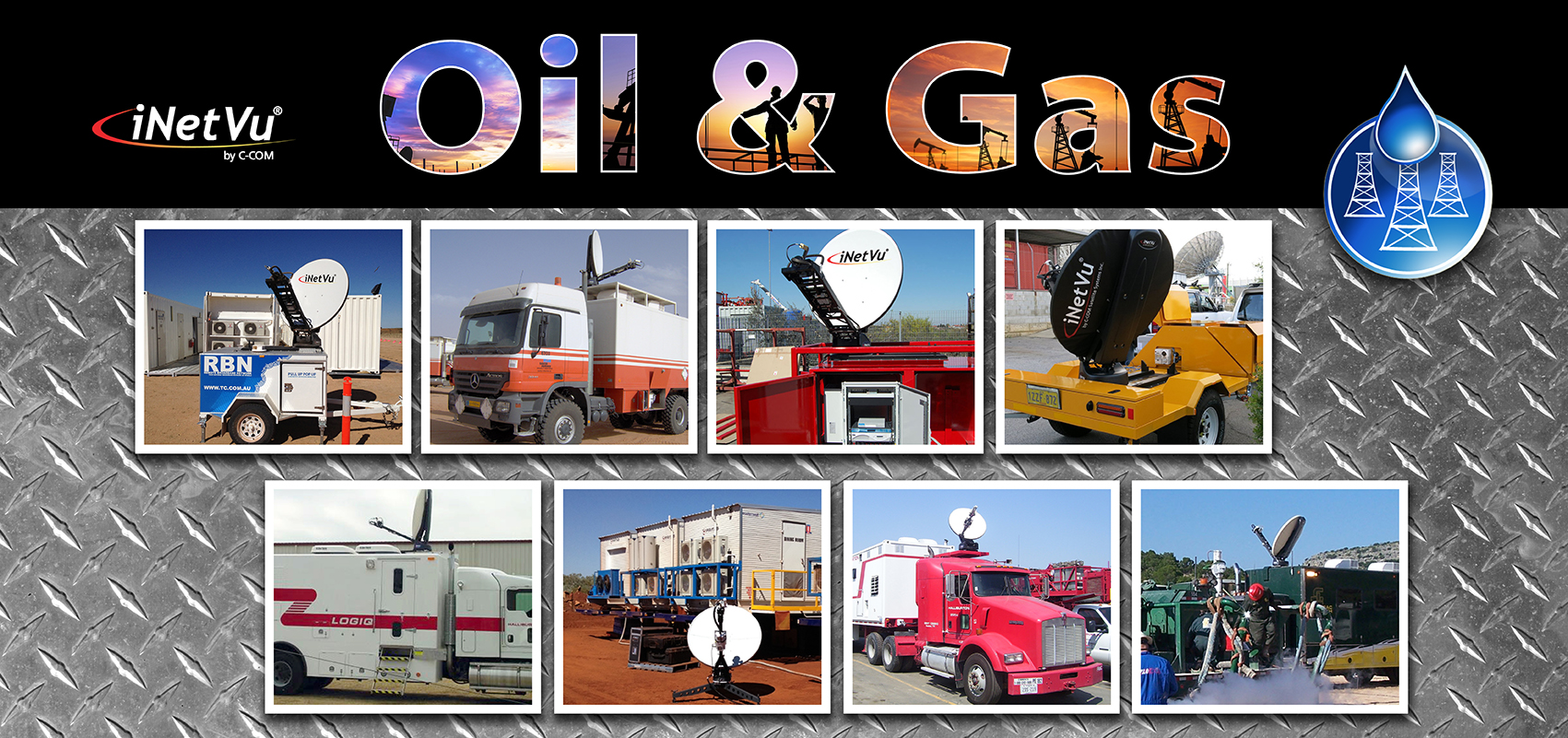 In John England's 2018 Outlook on Oil & Gas markets, he writes: "The Digital Revolution is coming, but it likely won't rescue everyone – possibly only those who are brave enough to embrace it".
The statement is compelling, as crude prices have rebounded from near multi-decade lows. The rigs are going back to work in the North Sea, and with the US expecting to open the floodgates for drilling throughout the country, business should pick up significantly.
Producers and explorers for energy products have generated astounding efficiency gains since the beginning of the recent downturn by leveraging improved drilling techniques while using varied, and lower cost, technologies.  So how can Oil & Gas producers and explorers use satellite technology to benefit from the recent rise in price and benefit from cutting edge antenna systems for the very least cost?
C-COM has been providing producers and explorers of energy products with its iNetVu® fully motorized auto-acquire antennas for over 15 years. Today, C-COM's 25 different antenna models deliver Broadband Internet via satellite to the most remote areas, in the harshest environments, with just the push of a button. The systems are cost effective, reliable and easily field serviceable.
C-COM's new generation iNetVu® mobile antenna systems are also 'zero maintenance', which removes the requirement for periodic greasing and other costly upkeep. The company is also developing a cost-effective mass producible flat-panel electronically steerable antenna system with no moving parts that has the potential to transform the satellite industry.
C-COM's iNetVu® systems are more reliable and advanced than ever before, pushing down the total cost of ownership for Oil & Gas service companies and their end user customers. When combined with falling airtime costs, as a result of a highly competitive Ku-band market and a growing Ka-band HTS model, the improved technology should increase efficiencies and continue to reduce total cost of production
Having a reliable high-quality communication solution should reduce downtime for drillers and explorers, many of whom are mandated to halt exploration and production should there be no active communication link available. Such work stoppages can be extremely costly and have a marked effect on a company's bottom line.
C-COM's worldwide customer base, now found in over 100 countries, continues to choose iNetVu® antennas for their most critical communication needs. Whether its data management, surveillance, security, file sharing, VoIP, video conferencing, web browsing, crew morale – the iNetVu® antenna comes through everytime.
Skids, either open or enclosed, which support 3 of C-COM's most commonly used antenna models for oil and gas exploration are also available. The skids can be transported using forklifts or hoists making it possible to rapidly deploy the antenna system without the need to mount it on a trailer or a vehicle.
For all of your Oil & Gas SATCOM requirements, contact your C-COM representative or dealer partner who can offer you and your customers a way to reduce costs, improve efficiency, and generate additional bottom line profits.
Click for Skid Video