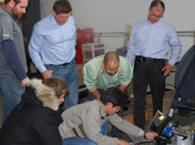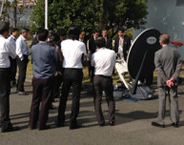 iNetVu® INTRODUCTION COURSE FOR INSTALLERS
This comprehensive 2-days course is designed to provide basic knowledge for deploying and operating various
iNetVu® products.
Number of participants is limited and proper registration and qualification are required.
The training location is C-COM Satellite Systems Inc. (Ottawa, Canada) but alternate locations are available by
special requests.
Talk to Support today about an onsite Training Session.
Please send requests to [email protected]
C-COM May offer training at these trade shows if the demand is high enough
Training Registration Form
Training dates are:
2023 July 19th and 20th
2023 October 18th and 19th
2024 April 17th and 18th
2024 July 17th and 18th
2024 October 16th and 17th
Please fill out this form for all attendees. iNetVu® Training is for authorized iNetVu® resellers and customers only. All other submissions will be ignored.
If you wish to become an authorized iNetVu® reseller, please contact our sales team https://www.c-comsat.com/get-a-quote/