OIL & GAS
Reliable in harsh and unforgiving Condition
With more than ¼ of our 8,000 unit installed base deployed in the harsh and unforgiving Oil & Gas environment, iNetVu® mobile antennas are widely considered the premier SATCOM solution for remote explorers and producers worldwide. Supremely tough but completely affordable, C-COM products have been deployed with great success in extreme cold as well as in brutal heat and sand.


SNG
Satellite News Gathering
Digital SNG vehicles open up unique and affordable opportunities for news to be reported, edited and transmitted more efficiently. With a 2-way IP link between the news studio and the Digital SNG vehicle, an iNetVu® auto-deploy antenna makes it possible to connect directly from a vehicle, via satellite, to a corporate network.


MILITARY
Flexibility and Redundancy
The largest market for reliable, mobile SATCOM remains the military and government vertical. C-COM's iNetVu® mobile antennas provides increased flexibility and redundancy for vital military satcom from mobile command centers and temporary offices in remote locations during disasters or emergency situations.


TELECOM
Cellular Backhual Solution
The demand for mobile backhaul in rural areas is growing at an unprecedented rate. Satellite backhaul due to coverage and instant infrastructure advantages becomes highly valuable to both telcos and consumers alike. The cost to create backhaul links is very low relative to the cost of developing extremely expensive terrestrial lines.


BANKING
Financial Services
Mobile banking solutions are deployed at events, festivals, concerts – any venue located off the terrestrial grid. The iNetVu® product line is ideal for an enduser demanding a fleet of banking vehicles to provide financial services to remote locations, a transportable ATM container, or even a mobile post office.


MOBILE EDUCATION
Provide Mobile Education
Students of all ages, regardless of location, should be able to benefit from technologies that support education. As the Internet becomes more pervasive in terms of educational use, and with still so many young people unable to access the internet, an obvious solution would be to provide low cost mobile satellite internet education vehicles to remote locales inaccessible by terrestrial networks.


MOBILE OFFICE
Database Access
In today's technology-dependent world, virtually every business transaction will require the use of the Internet. That's why mobile satellite internet offices, especially those in remote locations, are growing in popularity.
GLOBAL PRESENCE
SYSTEM SOLD
COUNTRIES
ACTIVE DEALER PARTNERS WORLDWIDE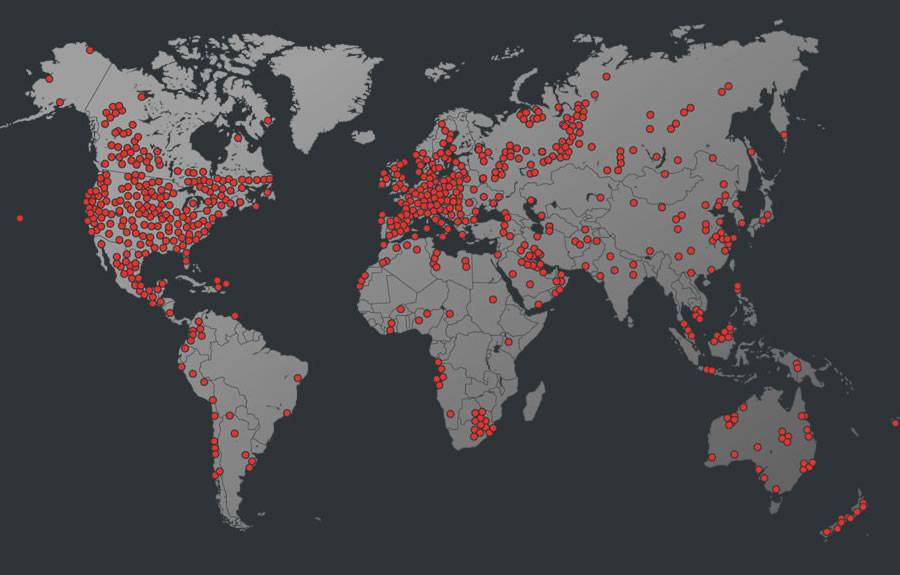 WHAT OUR CLIENTS SAY

"...We can only give the highest accolades to C-COM for providing the iNetVu antenna system to our industry with excellent support and with a very high quality product."
Gustav Engelbrecht, Saab Grintek Technologies (Pty) Ltd

"... the iNetVu product is by far the best 'bang for your buck' satellite antenna system. We are highly impressed with the consistent speeds, reliability and durability..."
Bevan Hoynick, President of Benchmark Data Solution Register here to receive our latest news releases.