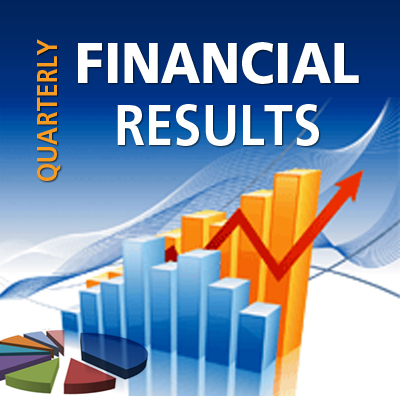 C-COM Satellite Systems Inc. (TSXV: CMI; US – OTC: CYSNF), a leading global provider of mobile auto-deploying satellite antenna systems, announced today financial results for the second quarter ended May 31, 2014.
Revenues for Q2 were $3,754,738 and the company generated a net after tax profit of $782,188 or 2 cents per share. This compared to Q2 2013 when total revenues were $4,795,627 with a net after tax profit of $966,997 or 3 cents per share, representing a decrease of 21.9% in revenues and 19.1% in net after tax profit.
C-COM had an income tax provision of $500,820 in fiscal 2014, versus $428,463 in fiscal 2013.
The working capital of the Company at May 31, 2014 has increased 12.8% to $19,149,209 compared to $16,975,564 at May 31, 2013.
"This is our 40th profitable quarter out of the last 41 quarters," said Leslie Klein, President and CEO of C-COM Satellite System Inc.. "While this year's second quarter results are lower than last year's, historically this quarter of our fiscal year is slow. The second quarter of fiscal 2013 was the Company's second largest in the company's history.
Revenues increased approximately $1.4 million over Q1 2014. The continued profitability during the second quarter of 2014 is largely attributable to repeat orders from our large base of loyal customers worldwide", continued Klein. We are signing up new Resellers and opening new vertical markets with our next generation products which are contributing to this revenue growth.
The Company also announced the payment of an eligible dividend in the amount of $0.0125 per common share payable on August 21, 2014 to all shareholders of record as of August 7, 2014. Based on its closing price of $1.44 per share on July 21, 2014, this quarterly dividend would provide a yield of 3.47% on an annualized basis.  This dividend is part of the Company's ongoing practice of returning value to its shareholders through a quarterly dividend.
C-COM continues to innovate with the development of new products for new markets and is expanding its worldwide Reseller network for its proprietary iNetVu® Mobile antenna systems. It also continues to establish new partnerships with companies around the world interested in combining the capabilities of the iNetVu® antennas with the products and services they offer.
About C-COM Satellite Systems Inc.
C-COM Satellite Systems Inc. is a leader in the development and deployment of commercial grade mobile satellite-based technology for the delivery of two-way high-speed Internet, VoIP and Video services into vehicles. C-COM has developed a unique proprietary Mobile auto-deploying (iNetVu®) antenna that allows the delivery of high-speed satellite based Internet services into vehicles while stationary virtually anywhere where one can drive. The iNetVu® Mobile antennas have also been adapted to be airline checkable and easily transportable. The company's satellite-based products and services deliver high-quality, cost-effective solutions for both fixed and mobile applications throughout the world. More information is available at: www.c-comsat.com 
iNetVu® is a registered trademark of C-COM Satellite Systems Inc.
###
Neither TSX Venture Exchange nor its Regulation Services Provider (as that term is defined in the policies of the TSX Venture Exchange) accepts responsibility for the adequacy or accuracy of this release.