OTTAWA,  September 21, 2016 – C-COM Satellite Systems Inc., (TSXV: CMI) a leading global provider of mobile auto-deploying satellite antenna systems, announced today that it has received  $1.2 million (US) in orders in the last 30 days from its resellers in Europe, South America and Asia. Some of the orders have already shipped. The balance will be delivered before the end of November, 2016.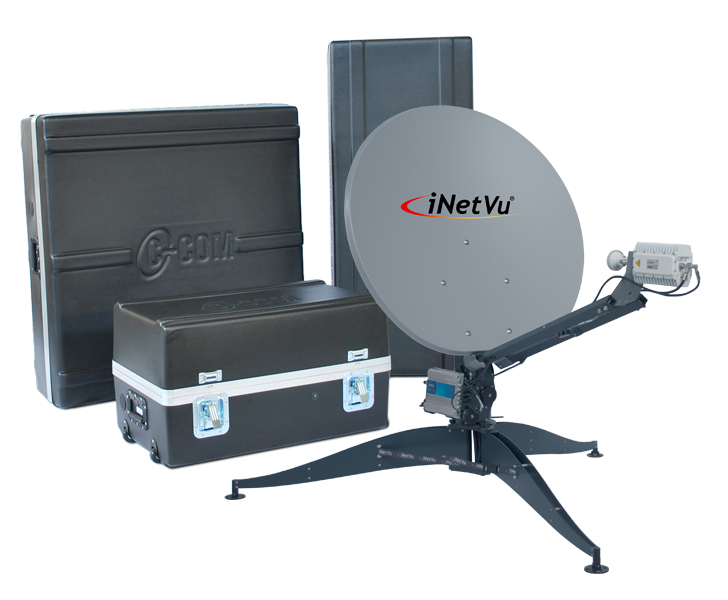 Almost all of these orders are for C-COM's new generation iNetVu® Ka-band series antennas which have been certified for use on a number of High Throughput Satellites (HTS) reflecting a growing acceptance for the newest and most advanced products from C-COM.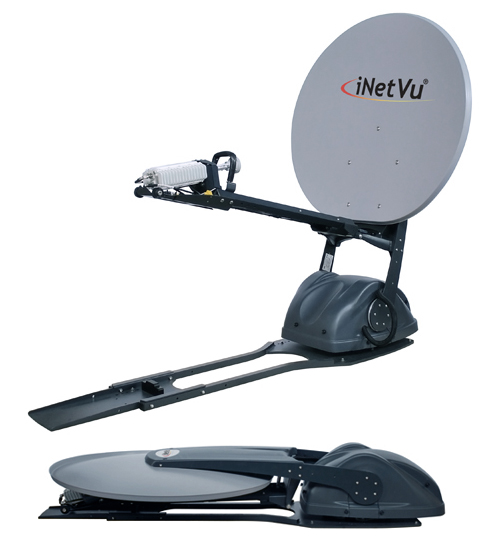 These antenna systems (Flyaway and Vehicle based) are fully compatible with a number of next generation satellite modems and will be used in multiple vertical
markets, including cellular backhaul, disaster recovery, broadcasting and government services.
"Our next generation Ka and Ku band antenna systems are setting a new price/performance standard in the industry and are gaining worldwide acceptance by satellite operators and our global partner network," said Leslie Klein, President and CEO of C-COM Satellite Systems Inc. C-COM's newest antenna models are integrated with the most advanced iNetVu® controller technology which has been field tested for over a decade and is deployed with more than 7,000 systems worldwide," Klein continued.
About C-COM Satellite Systems Inc.
C-COM Satellite Systems Inc. is a leader in the development, manufacture and deployment of commercial grade mobile satellite-based technology for the delivery of two-way high-speed Internet, VoIP and Video services into vehicles. C-COM has developed a number of proprietary Mobile auto-deploying (iNetVu®) antennas that deliver broadband over satellite into vehicles while stationary virtually anywhere where one can drive. The iNetVu® Mobile antennas have also been adapted to be airline checkable and easily transportable. More than 7000 C-COM antennas have been deployed in 103 countries around the world in vertical markets such as Oil & Gas Exploration, Military Communications, Disaster Management, SNG, Emergency Communications, Cellular Backhaul, Telemedicine, Mobile Banking, and others. The Company's satellite-based products are known worldwide for their high quality, reliability and cost-effectiveness.
C-COM is also involved in the design and development of a new generation of Ka-band (communications on the move) antennas, which will deliver satellite broadband solutions into vehicles while in motion. More information is available at: www.c-comsat.com
iNetVu® is a registered trademark of C-COM Satellite Systems Inc.
This press release contains forward-looking statements based on management's expectations, estimates and projections. Statements relating to the expected timing of product delivery and revenue recognition for orders are forward looking statements.  These statements are not guarantees of future performance and involve a number of risks, uncertainties and assumptions. Many factors could cause events and results to differ materially from those stated. Fulfilment of orders, installation of product and activation of product could all be delayed for a number of reasons, some of which are outside of the Company's control, which would result in anticipated revenues from such projects being delayed or in the most serious cases eliminated. The Company disclaims any obligation to publicly update or revise any such statements except as required by law.
                                                               # # #
Neither TSX Venture Exchange nor its Regulation Services Provider (as that term is defined in the policies of the TSX Venture Exchange) accepts responsibility for the adequacy or accuracy of this release.