OTTAWA, September 11, 2014 – C-COM Satellite Systems Inc., (TSXV: CMI; US – OTC: CYSNF) the leading global provider of mobile auto-deploying satellite antenna systems, today announced that it has received type approval for its iNetVu®  Ka-98V antenna system from Eutelsat, the leading European satellite operator and one of the top three satellite operators in the world.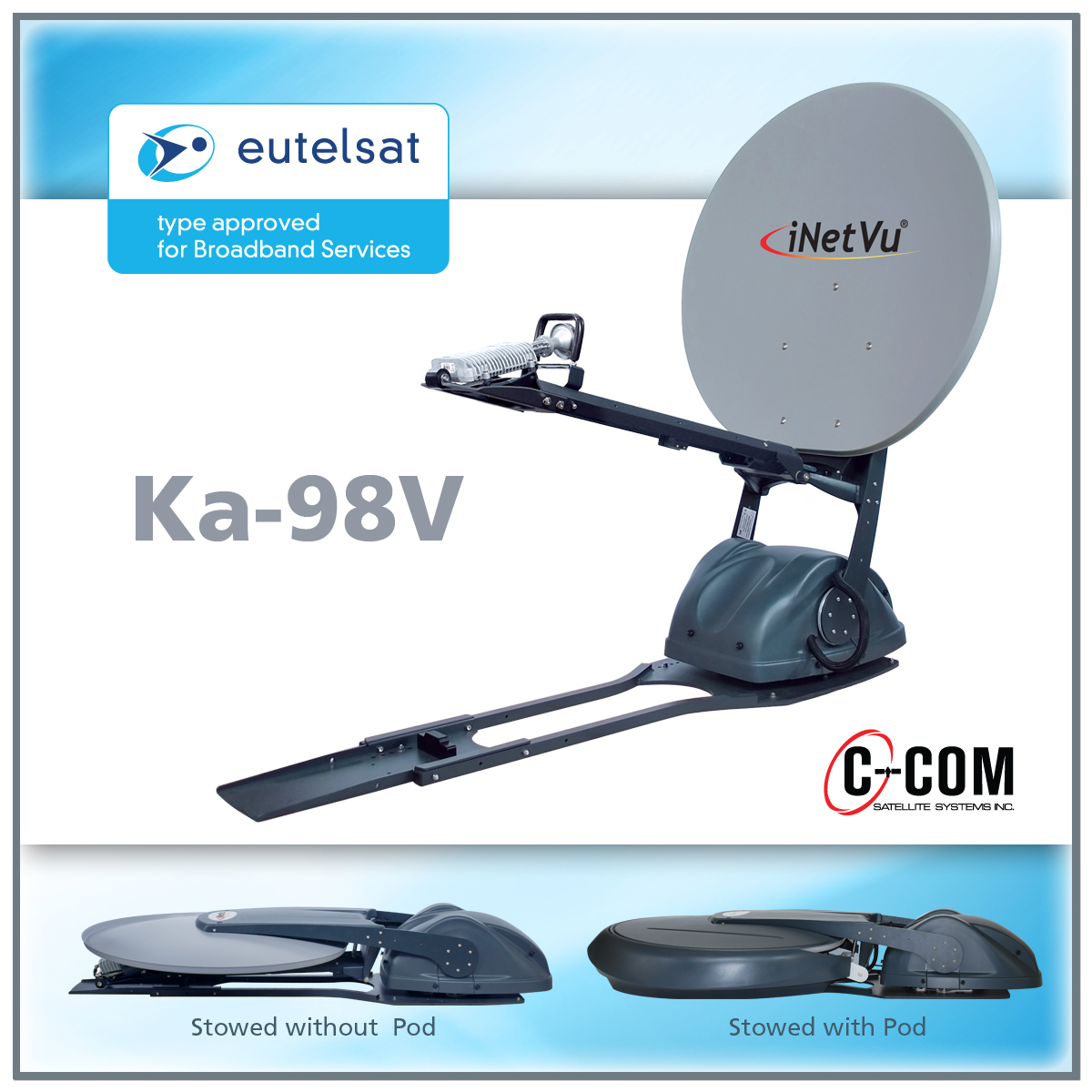 The iNetVu® Ka-98V mobile antenna system is now officially approved to operate on Eutelsat's KA-SAT High Throughput Satellite and its new-generation NewsSpotter service. It is the second C-COM Ka-band vehicle mounted antenna system to receive Eutelsat approval, along with the Ka-75V antenna, which received certification in 2012.
Providing native IP connectivity, NewsSpotter is integrated for the workflows of modern news gathering operations and is available across the footprint of Eutelsat's KA-SAT's satellite that covers Europe, North Africa and large parts of the Middle East. The service is designed to transmit High Definition and/or Standard Definition live video at transmission speeds of up to 20Mbps.
"The Ka-98V DriveAway antenna has met the rigorous auto-pointing Verification Test per Eutelsat ESOG-1 Module 260 requirements, as well as the RF performance testing, with a good level of pointing accuracy and repeatability" said Bilal Awada, CTO of C-COM Satellite Systems Inc.
"With the approval of this new 98 cm antenna, C-COM is now in a position to offer a mid-sized Ka band product that will complement our existing 75cm Ka-75V model" said Leslie Klein, CEO of C-COM Satellite Systems Inc. "The new sub one-meter Ka-band antenna system will deliver higher gains compared to the current 75cm model and will address some of our clients' needs for better signal margins."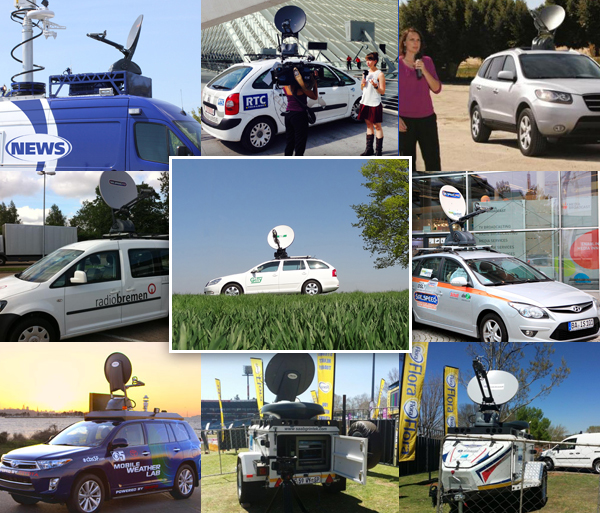 About C-COM Satellite Systems Inc.
C-COM Satellite Systems Inc. is a leader in the development and deployment of commercial grade mobile satellite-based technology for the delivery of two-way high-speed Internet, VoIP and Video services into vehicles. C-COM has developed a unique proprietary Mobile auto-deploying (iNetVu®) antenna that allows the delivery of high-speed satellite based Internet services into vehicles while stationary virtually anywhere where one can drive. The iNetVu® Mobile antennas have also been adapted to be airline checkable and easily transportable. The company's satellite-based products and services deliver high-quality, cost-effective solutions for both fixed and mobile applications throughout the world. More information is available at: www.c-comsat.com
iNetVu® is a registered trademark of C-COM Satellite Systems Inc.
###
Neither TSX Venture Exchange nor its Regulation Services Provider (as that term is defined in the policies of the TSX Venture Exchange) accepts responsibility for the adequacy or accuracy of this release.