OTTAWA, February 17, 2016 – C-COM Satellite Systems Inc. (TSXV: CMI; US – OTC: CYSNF), a leading global provider of mobile auto-deploying satellite antenna systems, announced today that it has received approval to operate its Ka-band iNetVu® mobile antenna products on the Galaxy Broadband network. Galaxy Broadband is a leader in enterprise grade VSAT services to remote areas across Canada and the United States.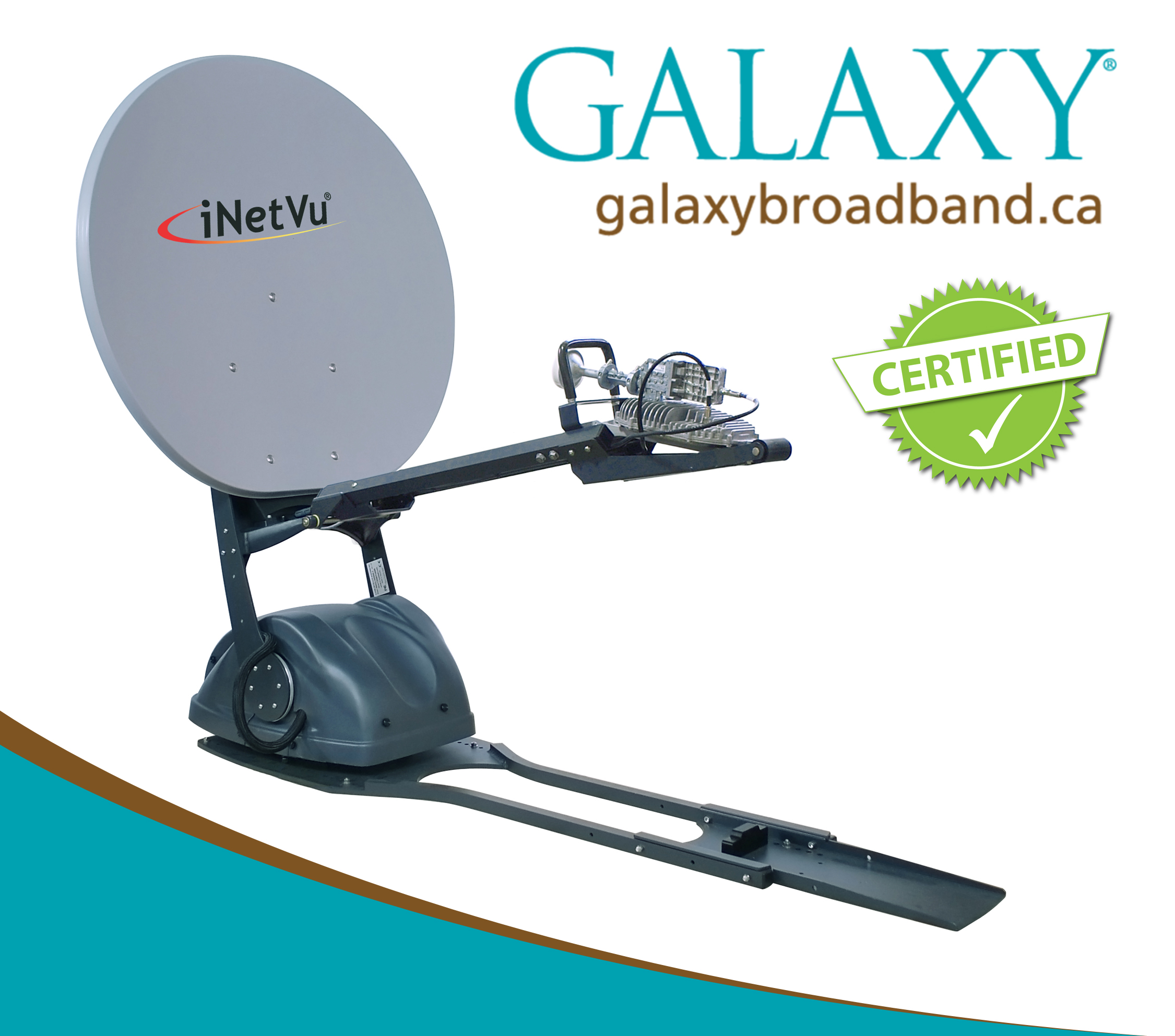 The iNetVu® Ka-98H system was successfully deployed and tested on the Galaxy F2 Ka-band network in January, expanding C-COM's footprint for service in the most Northern parts of Canada.  This exciting development will provide mobile customers in Canada's north the capability to deploy the C-COM manufactured iNetVu® Auto-Deployable VSAT solution over Galaxy's extensive Ka-band network that covers BC, Northern Alberta, Northern Saskatchewan, Northwest Territories, Nunavut and Eastern Alaska.
With Galaxy's service offering, mobile clients in the Canadian Arctic can now have access to a network that can deliver 5 Mbps down and 2 Mbps up, rivaling speeds available in more southern locations of the country.
"We feel this is a very good opportunity for delivering mobile solutions throughout our Ka-band beam coverage, including the Canadian Arctic", states Rick Hodgkinson, President and CEO of Galaxy Broadband. "We see many opportunities for remote exploration, temporary sites and Government solutions using mobile antennas in combination with Galaxy`s high power Ka spot beams that deliver an Enterprise high QoS network."

"We are pleased to be able to offer mobile broadband capability to customers in the most Northern parts of the country", said Leslie Klein, President and CEO of C-COM Satellite Systems Inc. "Our Canadian designed and manufactured iNetVu® products will enable customers in the Arctic to have simple, one button access to broadband connectivity via satellite." 
About Galaxy Broadband
Since 1992 Galaxy has been a reliable leader in satellite services to remote areas across Canada and the United States. Galaxy owns and operates several fully redundant DVB-S2 hubs. With over 20 years of delivering communications via satellite, Galaxy's customer-centric approach to the VSAT market is straight forward and simplified. We deliver leading edge technologies quickly and economically while maintaining client Quality of Service (QoS). Utilizing geographically diverse uplink centers, Galaxy manages a Global IP infrastructure interconnecting remote VSATs directly to the core of major North American carriers with POPs in the USA and Canada.
Galaxy has installed over 10,000 systems across North America and focuses on the Oil & Gas, Mining, Construction, Remote monitoring and Government vertical markets.
About C-COM Satellite Systems Inc.
C-COM Satellite Systems Inc. is a leader in the development, manufacture and deployment of commercial grade mobile satellite-based technology for the delivery of two-way high-speed Internet, VoIP and Video services into vehicles. C-COM has developed a number of proprietary Mobile auto-deploying (iNetVu®) antennas that deliver broadband over satellite into vehicles while stationary virtually anywhere where one can drive. The iNetVu® Mobile antennas have also been adapted to be airline checkable and easily transportable. More than 7000 C-COM antennas have been deployed in 103 countries around the world in vertical markets such as Oil & Gas Exploration, Military Communications, Disaster Management, SNG, Emergency Communications, Cellular Backhaul, Telemedicine, Mobile Banking, and others. The Company's satellite-based products are known worldwide for their high quality, reliability and cost-effectiveness.
C-COM is also involved in the design and development of a new generation of Ka-band (communications on the move) antennas, which will deliver satellite broadband solutions into vehicles while in motion. More information is available at: www.c-comsat.com
iNetVu® is a registered trademark of C-COM Satellite Systems Inc.
###
Neither TSX Venture Exchange nor its Regulation Services Provider (as that term is defined in the policies of the TSX Venture Exchange) accepts responsibility for the adequacy or accuracy of this release.
Forward Looking Statements
This news release contains forward-looking information. These statements relate to future events or future performance and reflect management's current expectations and assumptions. A number of factors could cause actual events, performance or results to differ materially from the events, performance and results discussed in the forward-looking statements. New orders anticipated by C-COM Satellite Systems Inc. may not be received and current orders may be cancelled. New products and services released may not gain market acceptance. Any of those events could have an effect on future performance and C-COM Satellite Systems Inc.'s ability to achieve the results mentioned above. These forward-looking statements are made as of the date hereof and C-COM Satellite Systems Inc. does not assume any obligation to update or revise them to reflect new events or circumstances.