OTTAWA, May 4, 2015 – C-COM Satellite Systems Inc. (TSXV: CMI; US – OTC: CYSNF), a leading global provider of mobile auto-deploying satellite antenna systems, announced today that Dr. Arunas Slekys has joined its board of directors following his election by shareholders at the annual meeting held on April 30, 2015.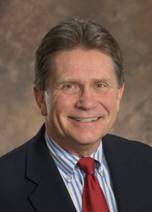 Dr. Slekys is vice president of Corporate Marketing for Hughes, responsible for managing marketing, communications and advocacy initiatives worldwide. Previously, Slekys was also General Manager of the company's broadband satellite business in Russia and the CIS countries, and served as vice president of the Wireless Networks Division, responsible for its family of digital cellular, wireless loop and wireless data (CDPD) systems, which were successfully marketed in the US, China, Czech Republic, Russia and the Asia/Pacific region.
Arunas holds a BASc.in electrical engineering from the University of Toronto, an MSc. from the University of Illinois, and a Ph.D. in computer and communications engineering from UCLA. He is co-author of a founding patent for cellular data (CDPD) systems and is a frequently published author on satellite and wireless communications. He is the elected Chairman of the Board of the Global VSAT Forum.
Dr. Slekys joins Dr. Leslie Klein, Ronald Leslie and Eli Fathi on the C-COM board of directors.
"We are pleased to welcome Dr. Slekys to the C-COM board. Arunas's extensive experience in the satellite industry both on the technology and marketing side should benefit C-COM and we look forward to working with him." said Leslie Klein, President and CEO of C-COM Satellite Systems Inc.
About C-COM Satellite Systems Inc.
C-COM Satellite Systems Inc. is a leader in the development and deployment of commercial grade mobile satellite-based technology for the delivery of two-way high-speed Internet, VoIP and Video services into vehicles. C-COM has developed a proprietary Mobile auto-deploying (iNetVu®) antenna that allows the delivery of high-speed satellite based Internet services into vehicles while stationary virtually anywhere where one can drive. The iNetVu® Mobile antennas have also been adapted to be airline checkable and easily transportable. C-COM is also involved in the design and development of a new generation of Ka-band (communications on the move) antennas, which will deliver satellite broadband solutions into vehicles while in motion. The Company's satellite-based products are known worldwide for their high quality, reliability and cost-effectiveness. More information is available at: www.c-comsat.com
iNetVu® is a registered trademark of C-COM Satellite Systems Inc.
###
Neither TSX Venture Exchange nor its Regulation Services Provider (as that term is defined in the policies of the TSX Venture Exchange) accepts responsibility for the adequacy or accuracy of this release. All director appointments remain subject to approval by the TSX Venture Exchange.