APPROVALS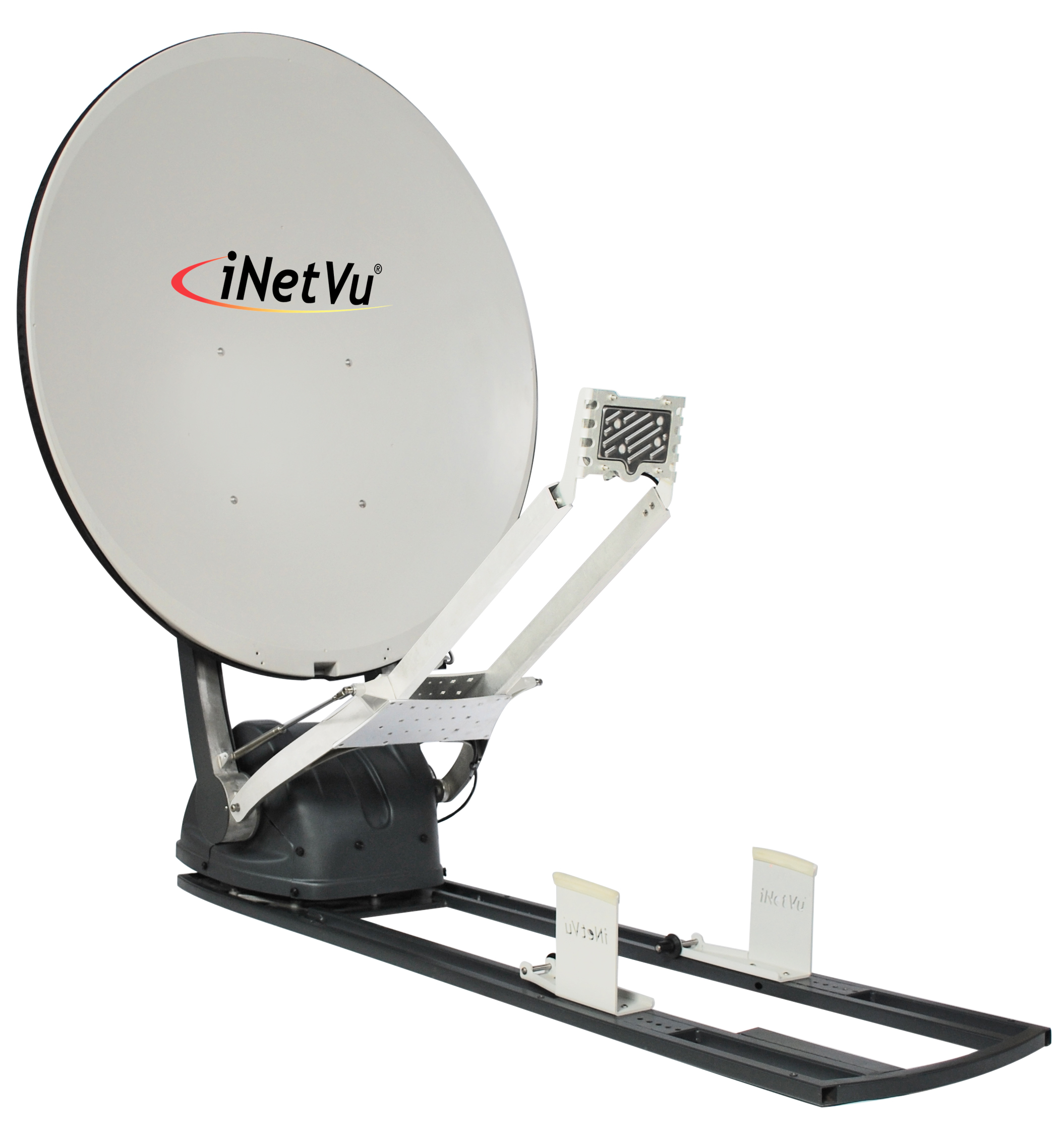 Ka-1202V Approval and information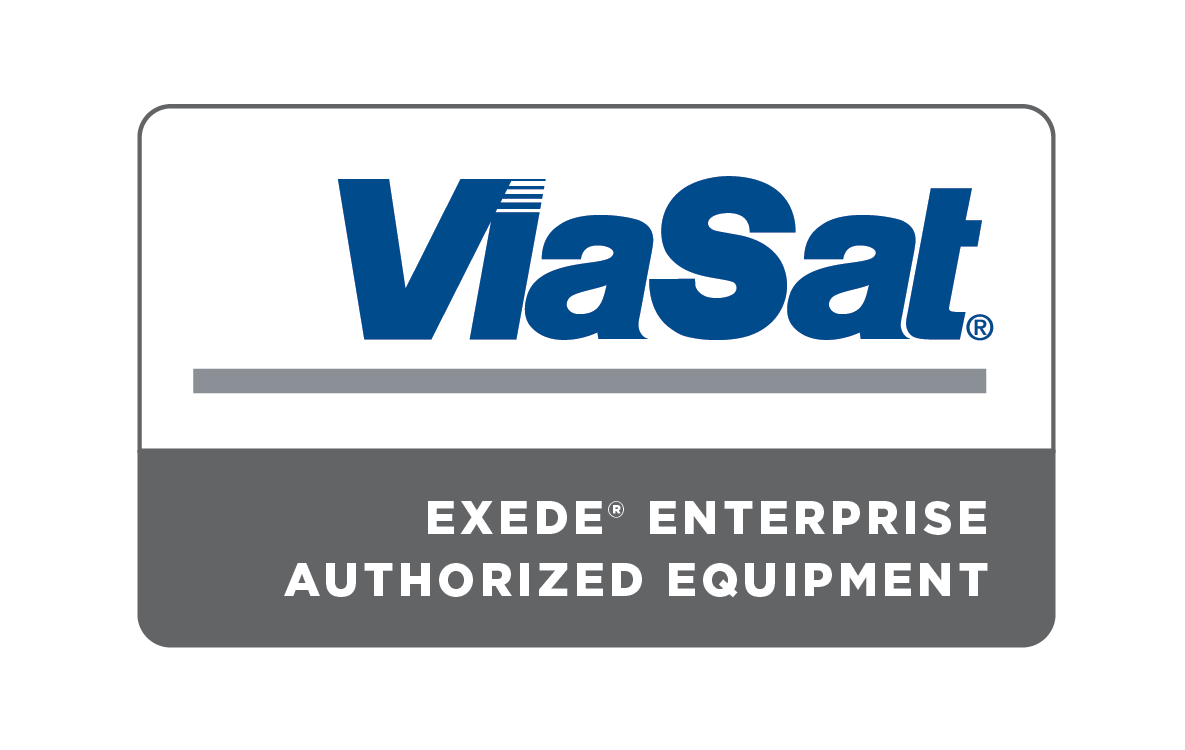 Late this summer, C-COM received type approval from ViaSat for the sale of our latest 1.2m Ka-band antenna system for use on the Exede Enterprise Service.  This next generation iNetVu® system is designed to operate in Ka-band but is field switchable to Ku-band, offering customers significant flexibility.  Designed for use by broadcasters, Oil & Gas E&P, government, military, and first responders, the Ka-1202V is a high performance, supremely accurate product, that finally gives US customers an affordable 1.2m Ka-band solution that is both field serviceable and maintenance free.  This product joins a family of products that already include a 75cm Ka-band vehicle mount (iNetVu® Ka-75V) and a 75cm Ka-band Flyaway (iNetVu® FLY-75V), both of which are already approved on the ViaSat and Eutelsat Networks.
PRODUCT RELEASES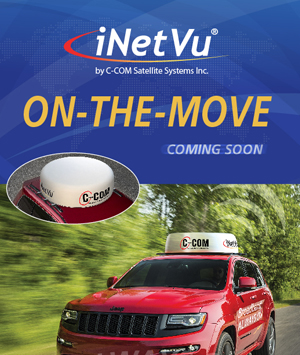 SOTM inMotion release
At IBC 2015 in Amsterdam, C-COM released two new products to significant fanfare from the over 55,000 attendees.  The most eye-catching and noteworthy was the iNetVu® inMotion antenna, a Ka-band, Satcom-on-the-Move (SOTM) antenna system designed for land-mobile requirements.  This flat panel, low profile antenna is designed for trains, buses, and vehicles that require broadband connectivity while travelling at speeds under 300km/hr.  It is C-COM's first foray at the very challenging 'On-the-Move' land-based market, which we see as underdeveloped and full of potential awaiting a low cost, high performance product.  C-COM is expecting to be in full production, with product approvals from ViaSat and Eutelsat, by Q3 2016.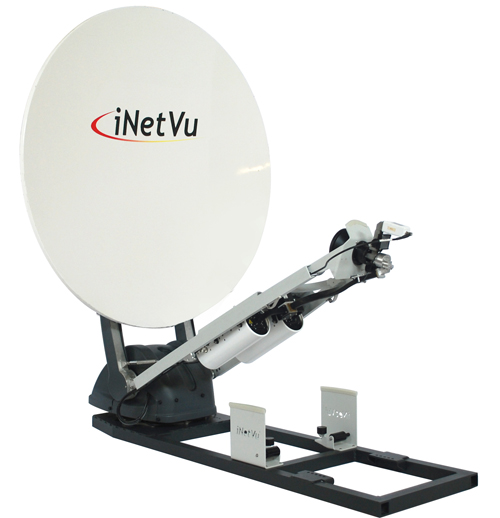 iNetVu® 1501 with Dual Redundant BUC
While the SOTM release generated most of the buzz, the heat from our stand was produced by the gorgeous 1.5m Ku-band, Carbon Fiber antenna system with a 100W dual redundancy BUC system from Mission Microwave.  Large but light, this product caught the eye of many a broadcaster as well as several telecom companies and emergency responders. This relatively low cost solution is well suited for SNG, cell backhaul, and disaster recovery.  This latest iNetVu® product, available immediately, is a 3-axis, fully motorized, auto-pointing system with near zero backlash, and works seamlessly with sophisticated integral sensors and the iNetVu® 7710 Controller to ensure excellent pointing accuracy.
| | |
| --- | --- |
| | |
Skids
C-COM has responded to the demands of the rigorous Oil & Gas markets and has developed both open and enclosed skid-mounted units for most harsh environments. Already shipping to the scorching, sandy deserts of the Middle East and to the frigid regions of Siberia and Northern Canada ahead of wintertime, these pristinely constructed welded aluminum cases are both lightweight androbust.  Easily handed by forks from a pallet truck, accessible from all 4 sides, and effortlessly hoistable, the iNetVu® stackable Skids make things easy for space management and transportability.
COMING SOON
98cm Ka Antenna to operate with HNS Ka Jupiter service and modems;

1.2m Ka Antenna to operate over Avanti Ka Services using iDirect modems – Approval to start over next few months;

1.2m FlyAway Ka/Ku field switchable will soon enter Beta phase;

1.8m FlyAway to be released for production this Fall;