AMSTERDAM, September 10, 2015 – C-COM Satellite Systems Inc. (TSXV: CMI; US – OTC: CYSNF), a leading global provider of mobile auto-deploying satellite antenna systems, will be displaying its new cost-effective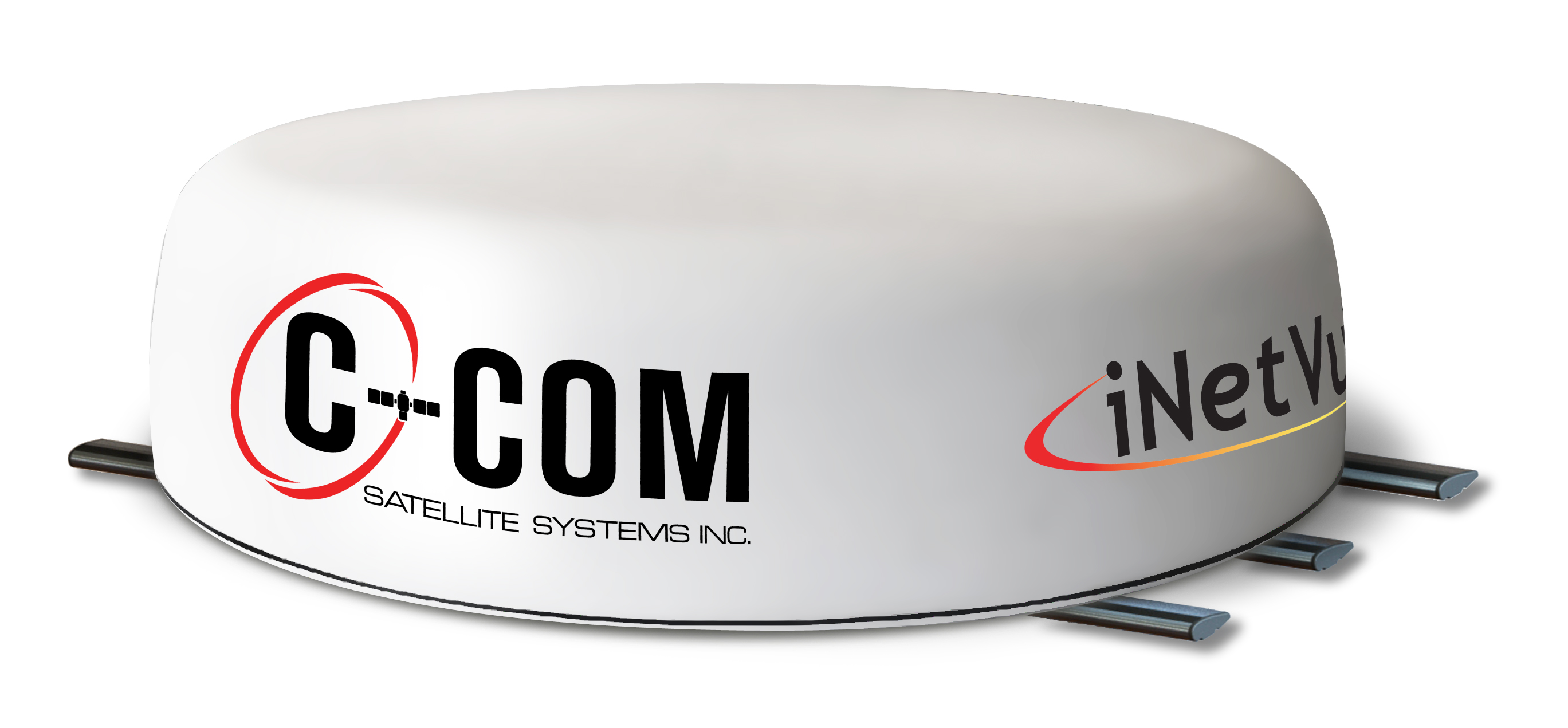 Ka-band Comm-on-the-Move (COTM) product today at the International Broadcasters Conference (IBC) in Amsterdam (booth number 4.C53).
The Ka-band flat panel antenna, named the iNetVu® inMotion, has been under development since late 2014. The new antenna leverages the broadband speeds offered by High Throughput Satellites (HTS) in Ka band to provide low cost always-on connectivity into a moving vehicle.
With over 7,000 Comm-on-the Pause (COTP) units deployed on vehicles and in transportable cases worldwide, the next logical step for C-COM was to design and manufacture an antenna that works while in motion. The iNetVu® inMotion antenna opens up land-based COTM markets such as buses, trains, military vehicles and many others which require Broadband Internet via satellite while on the move.
 "Traditionally, COTM antennas are expensive, elaborate and difficult to support" said Leslie Klein, President & CEO of C-COM.  "Most of today's COTM products are available mainly in Ku-band and are equipped with expensive, high-powered transmitters that deliver limited amount of bandwidth. The new Ka-band COTM solution from C-COM will cost significantly less than a Ku band COTM antenna and will deliver significantly more bandwidth to the user." Klein continued. "This new Ka-band antenna system uses next generation high throughput satellites which are capable of delivering significant amount of bandwidth at a fraction of the cost. Governments, Health Services, Broadcasters, Oil & Gas companies, First Responders and many others will benefit from such an economical and robust product."

"This new antenna technology will provide C-COM with additional capabilities that we presently do not have. It will also open up new vertical markets for the Company and for its resellers and create new opportunities that will allow us to enter different market sectors" said Bilal Awada, Chief Technology Officer of C-COM.
Full production of the iNetVu® inMotion antenna system is expected to begin in Q2 of 2016 following type approvals on Ka-band services for the systems use across the globe.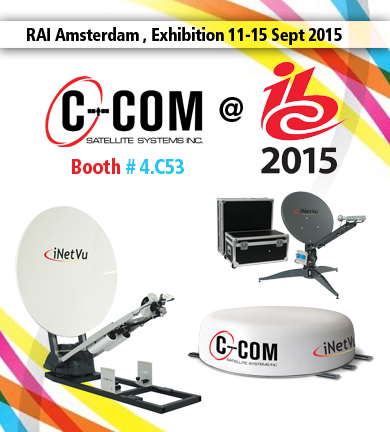 About C-COM Satellite Systems Inc.
C-COM Satellite Systems Inc. is a leader in the development and deployment of commercial grade mobile satellite-based technology for the delivery of two-way high-speed Internet, VoIP and Video services into vehicles. C-COM has developed a unique proprietary Mobile auto-deploying (iNetVu®) antenna that allows the delivery of high-speed satellite based Internet services into vehicles while stationary virtually anywhere where one can drive. The iNetVu® Mobile antennas have also been adapted to be airline checkable and easily transportable. The company's satellite-based products and services deliver high-quality, cost-effective solutions for both fixed and mobile applications throughout the world. More information is available at: www.c-comsat.com
iNetVu® is a registered trademark of C-COM Satellite Systems Inc
###
Neither TSX Venture Exchange nor its Regulation Services Provider (as that term is defined in the policies of the TSX Venture Exchange) accepts responsibility for the adequacy or accuracy of this release.
Forward Looking Statements
This news release contains forward-looking information. These statements relate to future events or future performance and reflect management's current expectations and assumptions. A number of factors could cause actual events, performance or results to differ materially from the events, performance and results discussed in the forward-looking statements. New orders anticipated by C-COM Satellite Systems Inc. may not be received and current orders may be cancelled. New products and services released may not gain market acceptance. Any of those events could have an effect on future performance and C-COM Satellite Systems Inc.'s ability to achieve the results mentioned above. These forward-looking statements are made as of the date hereof and C-COM Satellite Systems Inc. does not assume any obligation to update or revise them to reflect new events or circumstances.