LOS ANGELES, California, October 20, 2022, (GLOBE NEWSWIRE) – via NEWMEDIAWIRE – C-COM Satellite Systems Inc., (TSXV: CMI and OTC: CYSNF) a leading global provider of commercial grade mobile auto-deploying satellite antenna systems, announced today, that it will be presenting at the 15th annual Main Event on Tuesday, October 25th at the Luxe Sunset Boulevard Hotel. Dr. Leslie Klein, President and CEO will be giving the presentation.
 "15 years ago, we set out to create an event that could benefit our entire industry. It wasn't fast or easy, but we were honorable in our dealings, and worked our tails off to ensure a wonderful time for everyone involved. Today, our community could not be larger, stronger, and more united, as we go through these difficult and turbulent times together. The Main Event is about learning, connecting, and enjoying each other, and it is a hell of a lot more fun than sitting next to your computer." stated Chris Lahiji, Founder of LD Micro.
"The C-COM one-on-one presentations will highlight the company's recently released third quarter financial results, and will describe the progress with its Electronically Steered Phased Array Ka-band satellite antenna product, which is in its final stages of development and in the process of commercialization," said Dr. Leslie Klein, President and CEO of C-COM Satellite Systems Inc.
Summary of LD Micro Main Event XV
The 2022 LD Micro Main Event XV will be held at the Luxe Sunset Boulevard Hotel in Los Angeles from October 25th to the 27th.
The festivities will run from 7:30 AM PT – 5:30 PM PT on the 25th and 26th, with a half day on Thursday the 27th.
This three-day, investor conference is expected to feature around 200+ companies, presenting in half-hour increments, as well as private meetings.
For more info, please contact Mr. Dean "The Dream" Summers. [email protected]
About C-COM Satellite Systems Inc.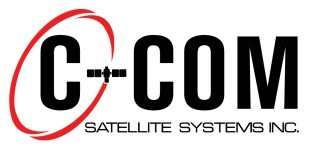 COM Satellite Systems Inc. is a pioneer and world leader in the design, development, and manufacture of transportable and mobile satellite-based antenna systems. The Company has developed proprietary, auto-acquisition controller technology for rapid antenna pointing to a satellite with just the press of a button, enabling Broadband Internet via Satellite across a wide range of market applications worldwide, including regions unserved or underserved by terrestrial access technologies.
C-COM has sold more than 10,000 antenna systems, in over 100 countries, through a dedicated dealer network that provides service to a wide range of vertical markets such as Oil & Gas Exploration, Military Communications, Disaster Management, SNG, Emergency Communications, Cellular Backhaul, Telemedicine, Mobile Education, Government Services, Mobile Banking, and others. The Company's iNetVu® brand is synonymous with high quality, reliability, and cost-effectiveness.
C-COM is in late-stage development of a revolutionary Ka-band, electronically steerable, flat panel phased array antenna system, in cooperation with the University of Waterloo, with the intent of providing low-cost, high-throughput mobility applications over satellite for land, airborne and maritime applications. For additional information please visit www.c-comsat.com
iNetVu® is a registered trademark of C-COM Satellite Systems Inc.
The Company is publicly traded on the Canadian Venture Exchange (TSXV: CMI) and on the US OTC Exchange (OTCQB: CYSNF).
Forward Looking Statements
This news release contains forward-looking statements. These statements relate to future events or future performance and reflect management's current expectations and assumptions. Statements about C-COM's expectations as to its ability to weather the challenges it faces, future prospects, growth and revenue, and statements about its electronically steered phased array antenna, including the potential for it become a commercially available product are all forward-looking information. Several factors could cause actual events, performance or results to differ materially from the events, performance and results discussed in the forward-looking statements. Anticipated benefits of the new technology may not be realized within the time frames anticipated or at all, and new products and services may not be released or, if released may not gain market acceptance.  Any of those events and others could influence future performance and C-COM Satellite Systems Inc.'s ability to achieve the results mentioned above. These forward-looking statements are made as of the date hereof and C-COM Satellite Systems Inc. does not assume any obligation to update or revise them to reflect new events or circumstances.  Readers are directed to the risk factors associated with the business of C-COM Satellite Systems in the company's most recent MD&A available at www.SEDAR.com.
About LD Micro (NASDAQ: SRAX)
LD Micro aims to be the most crucial resource in the micro-cap world. Whether it is the index, comprehensive data, or hosting the most significant events on an annual basis, LD's sole mission is to serve as an invaluable asset for all those interested in finding the next generation of great companies.