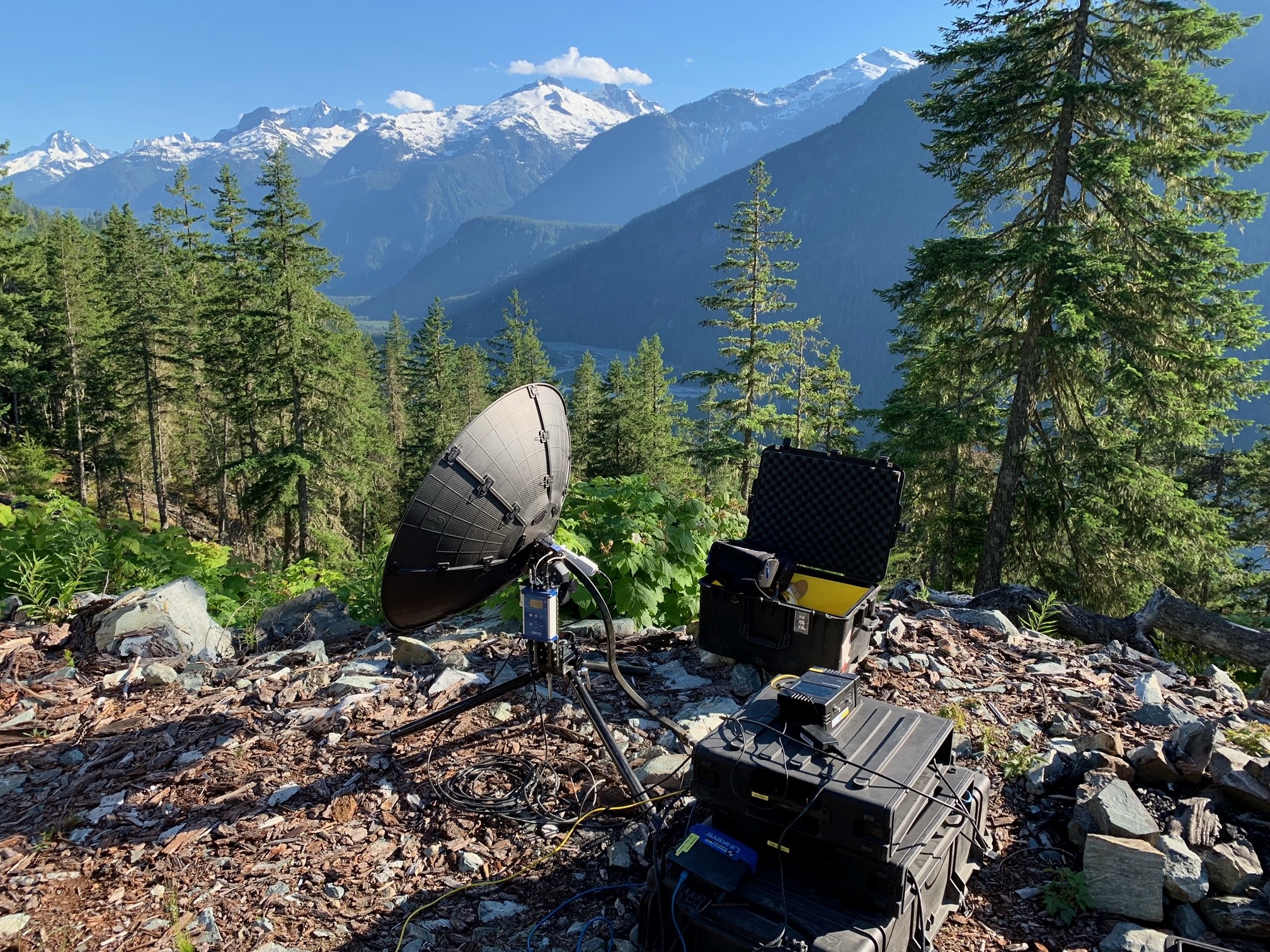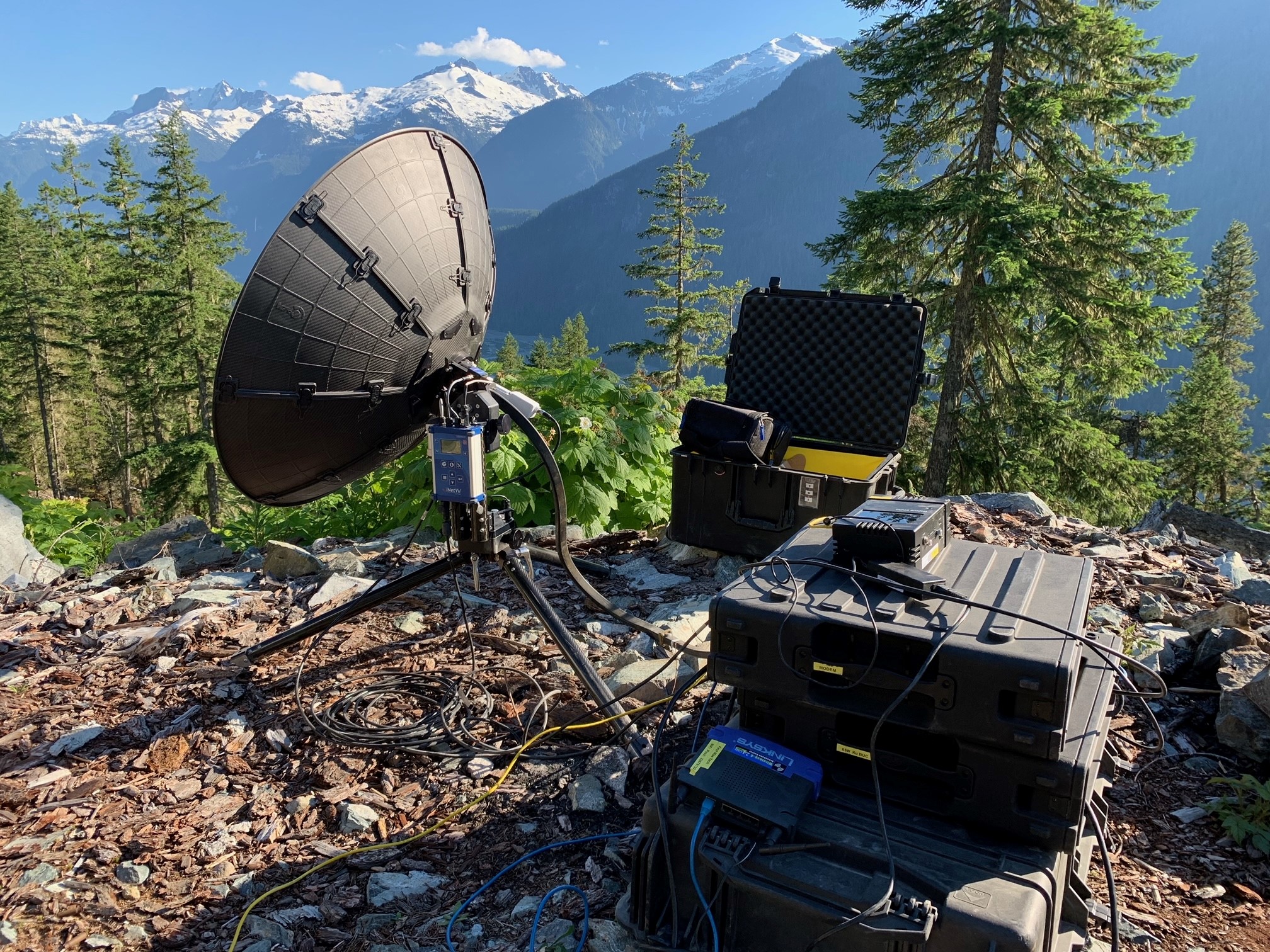 Contributed by Gary Tapp, Engineer for First Mile Technologies of Toronto.
Pictures are from a mountain top near Squamish, British Columbia. Antenna was used in film production of a commercial. Satellite connection was used for real time remote monitoring by offsite individuals, as well as for Internet and a backhaul for land line telephones.
The 1 meter, ManPack Satellite Antenna System, is from C-COM Satellite Systems Inc.