OTTAWA, November 4, 2014 – C-COM Satellite Systems Inc., (TSXV: CMI; US – OTC: CYSNF) the leading global provider of mobile auto-deploying satellite antenna systems, announced today that it has achieved type approval for its iNetVu® Ka-98H antenna system from Avanti Communications. The iNetVu® Ka-98H mobile is the company's second approved vehicle-mounted antenna that is able to operate on Avanti's HYLAS 1 and HYLAS 2 Ka-band satellites. Avanti provides coverage across Europe, the Middle East and Africa.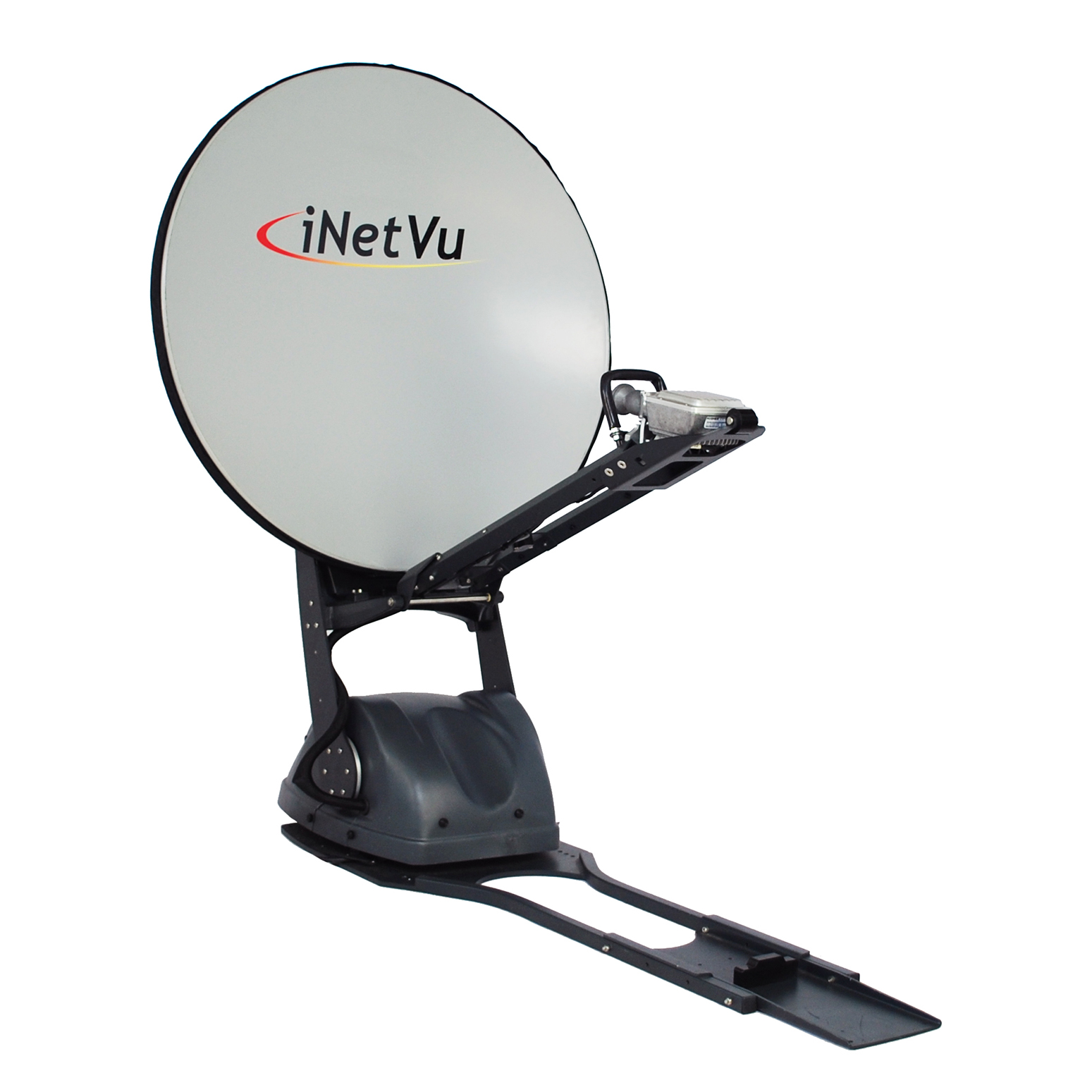 "We are pleased to see our 98cm Hughes based auto-deploying terminal added to the approval list by Avanti" said Bilal Awada, CTO of C-COM Satellite Systems Inc. "Our Resellers in Europe, MENA and Africa can now operate on an alternate Ka service offered by Avanti."
Awada continued: "The current system comes with 2 axis motorization and will operate within the same Ka beam. A third axis motorization option is under development to allow users to roam to adjacent beams and will be available soon."
The iNetVu® Ka-98H mobile antenna, along with its 7024 auto-acquire controller, enabled service of up to 2.5Mbps upload and 15Mbps download rates with a cost-effective 2W transceiver during the tests.
"The results of these tests and the corresponding Avanti approval demonstrate the high caliber of the C-COM mobile antenna designs," said Leslie Klein, CEO of C-COM Satellite Systems Inc. "At the same time, it confirms our leading position in delivering one of the most advanced and highly reliable auto-pointing antenna systems available today."
A number of iNetVu® Ka-98H mobile antenna systems have already been delivered to Avanti resellers. The product is now in full production and is available for immediate delivery.
–ENDS–
About Avanti Communications
Avanti is a carriers' carrier, selling wholesale data telecoms products to service providers which use them to create networks for enterprise, carrier, government and consumer users. Avanti's network consists of: two high throughput satellites in orbit, called HYLAS 1 and HYLAS 2; a multiband satellite called Artemis plus a fourth and a fifth satellite in construction called HYLAS 3 and HYLAS 4 and an international fibre network connecting data centres in several countries. Avanti Communications has GEO satellite network spectrum filings in the ITU Master Register for Ka-band at 33.5° West and 31.0° East and for Ka, Ku, S and L-band at 21.5° East. Avanti Communications serves customers in Europe, Middle East and Africa.
Visit: www.avantiplc.com
About C-COM Satellite Systems Inc.
C-COM Satellite Systems Inc. is a leader in the development and deployment of commercial grade mobile satellite-based technology for the delivery of two-way high-speed Internet, VoIP and Video services into vehicles. C-COM has developed a unique proprietary Mobile auto-deploying (iNetVu®) antenna that allows the delivery of high-speed satellite based Internet services into vehicles while stationary virtually anywhere where one can drive. The iNetVu® Mobile antennas have also been adapted to be airline checkable and easily transportable. The company's satellite-based products and services deliver high-quality, cost-effective solutions for both fixed and mobile applications throughout the world. More information is available at: www.c-comsat.com
iNetVu® is a registered trademark of C-COM Satellite Systems Inc.
Neither TSX Venture Exchange nor its Regulation Services Provider (as that term is defined in the policies of the TSX Venture Exchange) accepts responsibility for the adequacy or accuracy of this release.