OTTAWA, March 1, 2023 – C-COM Satellite Systems Inc., (TSXV: CMI and OTCQB: CYSNF), the leading global provider of mobile auto-deploying satellite antenna systems, today announced that it has received formal qualification for its iNetVu®  series antenna products from Intelsat.
Intelsat is one of the world's largest integrated satellite and terrestrial network operators and leading provider of inflight connectivity (IFC). The company operates 50+ satellites that provide coverage to 99% of the world's populated regions.
The C-COM manufactured iNetVu® mobile satellite antenna systems are now officially qualified to operate on Intelsat's FlexMove COTP (comms-on-the-pause) and FlexEnterprise satellite services.
Intelsat FlexMove delivers an innovative, fully managed global mobile connectivity on-demand solution that seamlessly increases the reach, reliability, and redundancy of terrestrial networks while enabling a new generation of land mobile services for various applications. FlexEnterprise enables service providers to extend the reach of their enterprise solutions and add reliable, high-throughput connectivity to any location within the global Flex footprint.
"Our iNetVu antenna has met the auto-pointing qualification tests per Intelsat requirements of OpenAMIP interoperability, using iDirect modems with high level of repeatability," said Bilal Awada, CTO of C-COM Satellite Systems Inc.
"This qualification will open up additional revenue streams for the company from a number of new geographic areas covered by the Intelsat FlexMove and FlexEnterprise global services," said Leslie Klein, President, and CEO of C-COM Satellite Systems Inc. "C-COM customers are now able to get additional high quality, cost effective and reliable mobile broadband satellite solutions around the globe," Klein continued.
About C-COM Satellite Systems Inc.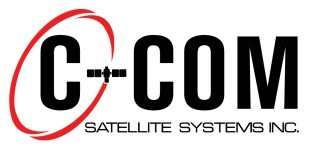 C-COM Satellite Systems Inc. is an innovator and leading global provider of mobile on the pause satellite-based antenna systems. The Company designs, develops and manufactures proprietary, auto-acquisition antenna systems for rapid antenna pointing to a satellite, with just the press of a button. This technology makes it possible to deliver, Broadband Internet via Satellite across a wide range of market applications worldwide, including regions unserved or underserved by terrestrial access technologies.
C-COM has sold more than 10,000 antenna systems, in over 100 countries, through a dedicated dealer network that provides service to a wide range of vertical markets such as Oil & Gas Exploration, Military Communications, Disaster Management, SNG, Emergency Communications, Cellular Backhaul, Telemedicine, Mobile Education, Government Services, Mobile Banking, and others. The Company's iNetVu® brand is synonymous with high quality, reliability, and cost-effectiveness.
C-COM is in late-stage development of a potentially revolutionary Ka-band, electronically steerable, modular, conformal, flat panel phased array antenna. In cooperation with the University of Waterloo, C-COM is engaged in the design of this unique antenna with the intent of providing low-cost, high-throughput mobility applications over satellite for land, airborne and maritime verticals. For additional information please visit www.c-comsat.com
iNetVu® is a registered trademark of C-COM Satellite Systems Inc.
The Company is publicly traded on the Canadian Venture Exchange (TSXV: CMI) and on the US OTCQB Exchange (OTCQB: CYSNF).
About Intelsat
Intelsat's global team of professionals is focused on providing seamless and secure, satellite-based communications to government, NGO and commercial customers through the company's next-generation global network and managed services. Bridging the digital divide by operating one of the world's largest and most advanced satellite fleet and connectivity infrastructures, Intelsat enables people and their tools to speak over oceans, see across continents and listen through the skies to communicate, cooperate and coexist. Since its founding six decades ago, the company has been synonymous with satellite-industry "firsts" in service to its customers and the planet. Leaning on a legacy of innovation and focusing on addressing a new generation of challenges Intelsat team members now have their sights on the "next firsts" in space as they disrupt the field and lead in the digital transformation of the industry.
###
Neither TSX Venture Exchange nor its Regulation Services Provider (as that term is defined in the policies of the TSX Venture Exchange) accepts responsibility for the adequacy or accuracy of this release.
Forward Looking Statements
This news release contains forward-looking statements. These statements relate to future events or future performance and reflect management's current expectations and assumptions. Statements about C-COM's new location and its expectations for the activities to be conducted there, and its intentions and expectations with respect to its Ka-band antenna all contain forward-looking information. Several factors could cause actual events, performance, or results to differ materially from the events, performance and results discussed in the forward-looking statements. Anticipated benefits of the new location and technology may not be realized, and new products and services may not be released or, if released may not gain market acceptance.  Any of those events and others could influence future performance and C-COM Satellite Systems Inc.'s ability to achieve the results mentioned above. These forward-looking statements are made as of the date hereof and C-COM Satellite Systems Inc. does not assume any obligation to update or revise them to reflect new events or circumstances.  Readers are directed to the risk factors associated with the business of C-COM Satellite Systems in the company's most recent MD&A available at www.SEDAR.com.