OTTAWA, May 25, 2021 – C-COM Satellite Systems Inc., (TSXV: CMI and OTCQB: CYSNF) a leading global provider of commercial grade mobile auto-deploying satellite antenna systems, announced today that its Karachi based integrator has deployed multiple C-COM 1.2m vehicle mounted iNetVu® antenna systems for the Punjab Land Record Authority.
NETSAT, Pakistan's leading service provider and system integrator of satellite equipment, has been awarded a contract by Punjab Land Record Authority (PLRA) for establishment of mobile service vans for the Arazi Record Centers (ARCs) across the province.
The scope of works includes delivery, integration, installation and commissioning of satellite equipment on vehicles, and establishment of satellite connectivity between mobile vans and the PLRA Datacenter.
These vehicles will allow clients to receive various services at their doorsteps, including issuance of FARD (ownership document) and mutation of property. Five vehicles equipped with C-COM's iNetVu® 1200 Drive-away satellite antenna systems have been deployed to provide these services using satellite connectivity, in areas where Broadband Internet is unavailable, such as in the tribal regions of south Punjab.
NETSAT has successfully delivered 20 vehicles to PLRA equipped with cameras, computers and satellite equipment, for delivery of seamless Internet services to the PLRA client.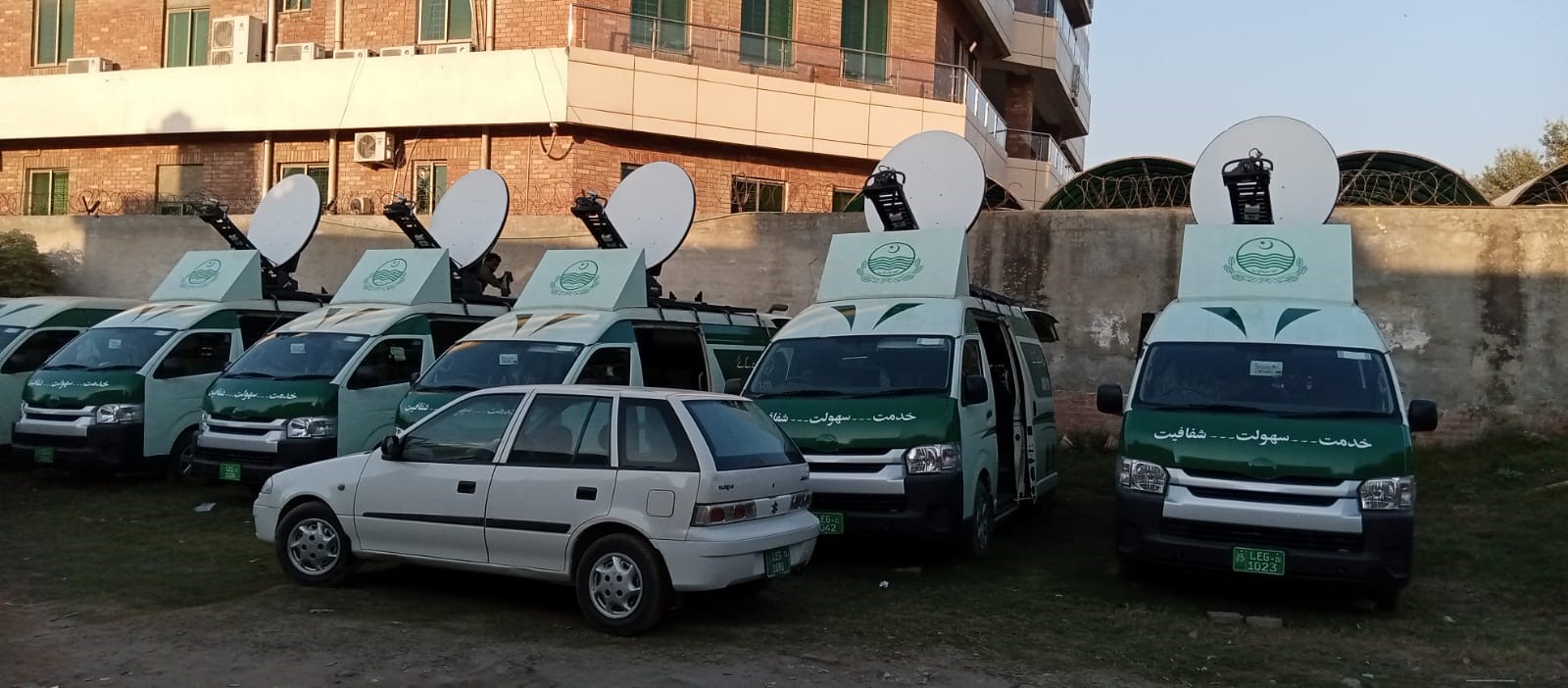 NETSAT Vehicles with C-COM iNetVu® 1200 Drive-away Antennas
About C-COM Satellite Systems Inc.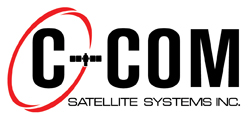 C-COM Satellite Systems Inc. is a pioneer and leading designer, developer, and manufacturer of transportable and mobile satellite-based antenna systems for commercial markets. The Company has developed proprietary, auto-acquisition controller technology for rapid antenna pointing to a satellite with just the press of a button, enabling Broadband Internet via Satellite across a wide range of market applications worldwide, including regions unserved or underserved by terrestrial access technologies.
C-COM has sold more than 8,500 antenna systems, in over 100 countries, through a dedicated dealer network that provides service to a wide range of vertical markets such as Oil & Gas Exploration, Military Communications, Disaster Management, SNG, Emergency Communications, Cellular Backhaul, Telemedicine, Mobile Education, Government Services, Mobile Banking, and others. The Company's iNetVu® brand is synonymous with high quality, reliability, and cost-effectiveness.
C-COM is in late-stage development of a potentially revolutionary Ka-band, electronically steerable, modular, conformal, flat panel phased array antenna. In cooperation with the University of Waterloo, C-COM is engaged in the design of this unique antenna with the intent of providing low-cost, high-throughput mobility applications over satellite for land, airborne and maritime verticals. For additional information please visit www.c-comsat.com
iNetVu® is a registered trademark of C-COM Satellite Systems Inc.
The Company is publicly traded on the Canadian Venture Exchange (TSXV: CMI) and on the US OTC Exchange (OTCQB: CYSNF).
About NETSAT
NETSAT, with years of experience of IT & Telecommunication Services, is a major provider of wide range of Connectivity & Broadcasting Services in Pakistan. The Company is principally engaged in assembling and manufacturing of satellite equipment's, system integration of satellite equipment, its installation and providing after sales parts supply and after sales services, hence providing a total solution in the IT, Telecom and Media Sector with the vision, energy and drive of new technological developments within Pakistan.
NETSAT
Contact: Muhammad Rizwan
Office | Phone| +92-21-111-638-728
Fax | +92-21-34321816
Office | 87/10, Sector-5 Korangi Industrial,
Karachi-75100, Pakistan
[email protected]
www.netsat.net.pk
###
Neither TSX Venture Exchange nor its Regulation Services Provider (as that term is defined in the policies of the TSX Venture Exchange) accepts responsibility for the adequacy or accuracy of this release.