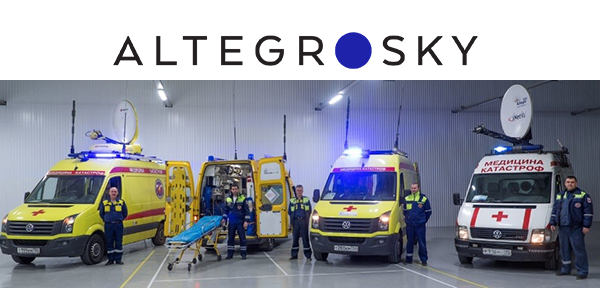 OTTAWA, September 12, 2018 – C-COM Satellite Systems Inc. (TSXV: CMI; US – OTC: CYSNF), the world's leading provider of commercial grade auto-acquire mobile satellite antenna systems, has signed a contract with one of its long-standing integrator partners pursuant to which the partner is permitted to order up to US$2,000,000 worth of C-COM's products over a 5-year period.
AltegroSky is a leading VSAT satellite communication operator in Russia with subsidiaries that include satellite operators CJSC "Rais Telecom", CJSC "SETTELECOM", CJSC "Moscow Teleport" and system integrator LLC Altegro Engineering. The company has been reselling C-COM's iNetVu® mobile antennas for more than a decade and has created unique integrated solutions in many vertical markets, including Emergency Services (police, fire, ambulance), Oil & Gas exploration, Broadcasting, and Mobile Banking for rural Russian communities.
"The multi-year contract valued at US$2 million covers our extensive line of iNetVu® mobile antenna systems," said Drew Klein, Director of International Business Development for C-COM. "This agreement shows long-term interest from one of our most active integration partners in the region operating in demanding environments to deliver the highest quality product to their customers," Klein continued.
"Cooperation with such a respected international company as C-COM Satellite Systems is strategically important for GC AltegroSky," said Tatyana Shumaeva, Head of Marketing for Altegrosky. "The concluded new supply agreement, that meets the growing demand for mobile satellite communications solutions, is the best confirmation of the quality and relevance of C-COM's iNetVu® mobile antenna systems in Russia," continued Shumaeva.
There are no minimum commitments on the part of AltegroSky under the supply agreement and some of the terms of sale of products under the agreement shall be determined at the time of order.
ABOUT C-COM SATELLITE SYSTEMS Inc.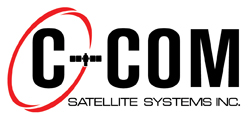 C-COM Satellite Systems Inc. is a pioneer and world leader in the design, development, and manufacture of mobile satellite-based antenna systems for the delivery of Broadband Internet to any location via Satellite. C-COM has developed a proprietary, one-button, auto-acquisition controller technology for rapid antenna pointing to a geostationary satellite with just the press of a button, enabling high-speed Internet connectivity where terrestrial markets are overloaded or simply don't exist. The company has sold approximately 8,000 systems to customers in over 100 countries providing service to a wide range of vertical markets such as Oil & Gas Exploration, Military Communications, Disaster Management, SNG, Emergency Communications, Cellular Backhaul, Telemedicine, Mobile Banking, and others. The Company's iNetVu® brand is synonymous with high quality, reliability and cost-effectiveness.
In partnership with a renowned research team at the University of Waterloo's Centre for Intelligent Antenna and Radio Systems (CIARS), C-COM has been developing a next generation Ka-band flat panel antenna based on advanced phased array technology for enabling high-throughput mobility applications over satellite: land, airborne and maritime. More information is available at: www.c-comsat.com
iNetVu® is a registered trademark of C-COM Satellite Systems Inc.
ABOUT ALTEGROSKY

AltegroSky provides a wide range of broadband communication services for businesses, telecom operators, government customers: high-speed satellite Internet access, multicasting, backup communication links, organization of distribution television and broadcasting networks, dedicated channels on SCPC/CnC technology, trunking (Mesh, ACM, MCPC), service SubVNO, Up-Linking, backhauling, wireless communication channels (UMTS / LTE).
Forward Looking Statements
This news release includes certain forward-looking statements that are based upon current expectations, which involve risks and uncertainties associated with the research being conducted as described above and associated with the business of C-COM. Any statements contained herein that are not statements of historical facts may be deemed to be forward-looking, including those identified by the expressions "will", "anticipate", "believe", "plan", "estimate", "expect", "intend", and similar expressions. Statements about the possibility for AltegroSky to buy C-COM products pursuant to the supply agreement are forward-looking statements. The forward-looking statements reflect the current expectations regarding future results or events and are subject to a number of risks and uncertainties. AltegroSky is not required to purchase any products from C-COM pursuant to the supply agreement.   The volume of product that might be purchased by AltegroSky is subject to a number of factors which are outside of the control of C-COM and AltegroSky. Except as required by law, C-COM assumes no obligation to update the forward-looking statements, or to update the reasons why actual results could differ from those reflected in the forward-looking statements
# # #
Neither TSX Venture Exchange nor its Regulation Services Provider (as that term is defined in the policies of the TSX Venture Exchange) accepts responsibility for the adequacy or accuracy of this release.