Are you interested in Mobile Satellite Antenna Systems?
You came to the right place!



C-COM is the Designer and Manufacturer of the iNetVu® Mobile Antenna, the World's Most Popular One-Button, Auto-Acquire VSAT System for Reliable Broadband Internet Via Satellite. With nearly 8000 Antennas Deployed over 100 Different Countries, iNetVu® Auto-Acquire Satellite Systems are Trusted Worldwide for the Most Critical Communications with Proven Reliability in the Harshest Environments. Ideally suited for applications that require a quick, simple set-up typically for industries such as:
Oil & Gas Exploration
Satellite News Gathering
Military
Cellular Backhaul
Homeland Security
Mobile Medical Services
Emergency Response
Disaster Relief
Exploration/Mining
Construction
Mobile Education
Mobile Offices
Mobile Banking
Recreation Vehicles
The Proprietary iNetVu® Antennas range from .75m-2.4m, come in various models such as Driveaways (Vehicle-Mounted), Flyaways (Airline Checkable) and FMA`s (Fixed Motorized Antenna) and are available in Ku-band, Ka-band, C-band and X-band.The company's satellite-based products are known worldwide for their high quality, reliability and cost-effectiveness. C-COM is also involved in the design and development of a new generation  Ka-band (Communications on the move) antennas, which will deliver satellite broadband solutions into vehicles while in motion.
Let us help you by filling out this simple form: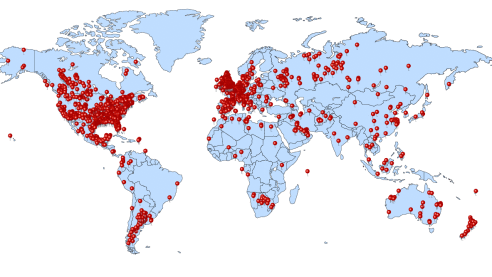 ---